21 May 2022

-

27 March 2023
Yoga and Meditation at the Shed
This Winter come and join in one of the Yoga or Meditation sessions on offer at The Shed. With the beautiful, calming atmosphere of The Shed, stretch out those tired muscles and relax.
Yoga Classes will run Tuesdays, Thursdays & Saturdays.
Meditation Classes will run Wednesdays.
COST OF YOGA CLASS: $25.00 per person (1 hour class)
COST OF MEDITATION CLASS: $10.00 per person (1/2 hour class)
Cash & card accepted.
Yoga Classes are 1 hour and Meditation Classes are 1/2 hour with all equipment provided.
Private lessons are available – $100 with a maximum of 4 people.
Bookings essential – Contact Emma on 0412 666 756.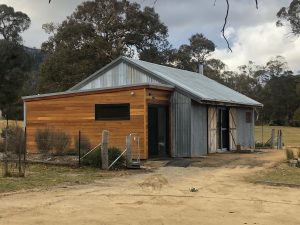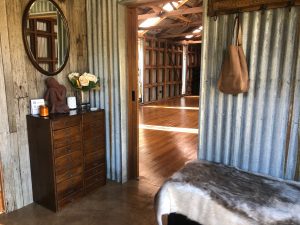 Please note from Tuesday 26th July Yoga classes will begin at 4.30pm 
TUESDAYS
General Yoga – 5.30pm
WEDNESDAYS
Meditation – 10.00am
THURSDAYS
General Yoga – 5.30pm
SATURDAYS
General Yoga – 5.30pm
GENERAL YOGA:
Hatha Yoga, movement with breath, all ages all levels.
YIN YOGA:
Yin yoga is a very passive approach to yoga with the majority of poses seated on the floor or laying down and held for a longer period of time.